Different sorts of hair accessories you must have!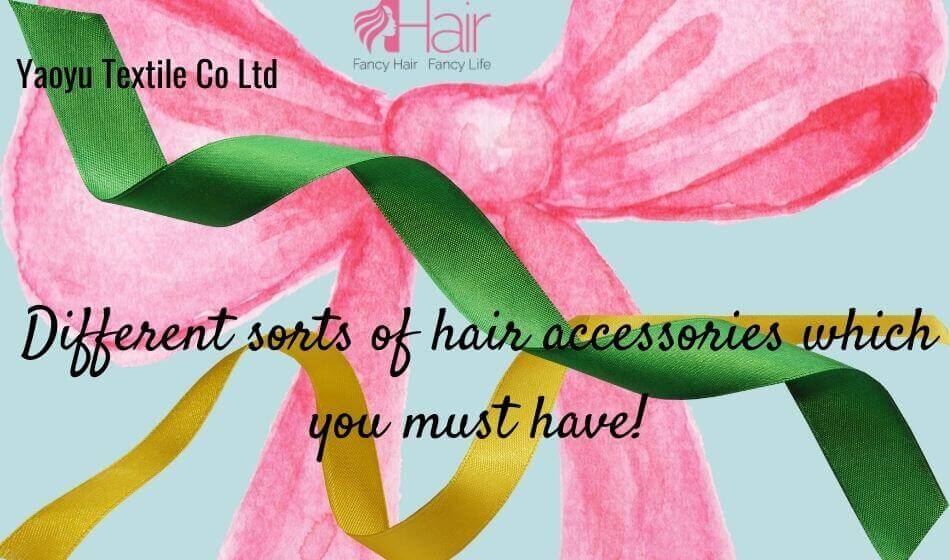 Hair accessories have grown into a variety of different types, which can be used differently to style your hair and at the same time be at ease. Many hair accessories can be found anywhere easily and are very handy to style. You can incorporate any hair accessory with your hair and look stunning by just adding a simple piece of hair accessory. Here is a guide to let you know about all the different types of hair accessories so you can choose the right hair accessory for yourself. Right hair accessory will help your hair shine even brighter and make a statement where ever you go.
Hair clips
Hair clips are designed to clip your hair in whatever way you want. If you want your hair out of your face, you just have to get a hair clip and clip them so that they are pulled back but are also looking stunning. Hair clips are not limited to just one style, they also come in numerous styles. You can clip some strands of your hair with a small clip. You can also clip your baby hair to keep them out of your face. Even if you want to clip all your hair, you can also do that with a jaw clip.
Hairbands
Hair bands are explicitly used to keep your hair out of your face. If you want to open your hair but don't want them to keep coming on your face, then you need to get a hair band. Premium hair bands come in both plastic and fabric material. If you prefer a solid hair band, you can go for the plastic hair band, but if you need a stretchable hair band, you should go for the hair bands made with either an elastic fabric or a regular fabric with an additional elastic band. Go for whichever hair band suits you, both are trendy and easy to style.
Hair ties
Hair ties are elastic bands that are used to tie your hair in a ponytail. When it comes to incorporating a hair tie in your hair, the possibilities are endless. You can either tie your hair in a full ponytail or a half ponytail; that's up to you. You can also make a bun with hair ties. You can even tie your dreadlocks with a hair tie. Anything that involves the tying of hair can easily be done with a hair tie. The possibilities are absolutely endless.
Check Out Our Other Products